ELPUB 2018 Travel and Transportation
Connecting the Knowledge Commons:
From Projects to Sustainable Infrastructure
If you need a Visa to visit Canada, you should:
Canada does not have a visa office in every country so it is important that you visit the website of the Canadian visa office responsible for processing your visa application.  Information is available on the website on how to submit a visa application and the documentation required. 
Once you have registered for the conference, if you need a Letter of Invitation as part of your Visa application, please contact us at elpub2018@utsc.utoronto.ca. In the event that a visa application is refused, we will fully refund the registration fee.
Electronic Travel Authorization (eTA)
You may not need a Visa, but you may need an Electronic Travel Authorization (eTA) if you are travelling to Toronto by air. As of November 10, 2016, visa-exempt foreign nationals are expected to have an eTA to fly to or transit through Canada. Exceptions include U.S. citizens, and travelers with a valid Canadian visa. Canadian citizens, including dual citizens, and Canadian permanent residents are not eligible to apply for an eTA.
Applying for an eTA is a simple online process, and it costs $7 Canadian. Most applicants get their eTA approval (via an email) within minutes. However, some requests can take several days to process if you're asked to submit supporting documents. It is best to get an eTA before you book your flight to Canada. The authorization is electronically linked to your passport and is valid for five years or until your passport expires, whichever comes first.
Fly with Air Canada and save!
Air Canada is the official Canadian Conference Airline for ELPUB 2018. Conference delegates can obtain a 10% discount on eligible fares to Toronto (Pearson International Airport). To book a flight with your promotion code, access aircanada.com and enter the promotion code YXGH6UQ1 in the Promotion Code located in the flight reservation panel.
Conditions:
The booking is to be made to the following city: Toronto, YYZ (ON)
The travel period begins Friday, June 15, 2018 and ends Sunday, July 01, 2018.
A ticket is eligible for the discount provided it has been purchased on aircanada.com, and provided the Promotion Code (YXGH6UQ1) has been applied at time of purchase.
No discount will apply to Tango bookings for travel within Canada or between Canada and the U.S. For International travel (destinations outside North America), discounts apply to all fares including Tango.
There must be a minimum of ten (10) Eligible Passengers travelling with Air Canada for the discount to apply. All bookings made using the promotion code will count toward the minimum 10 passenger requirement for Meetings and Conventions events.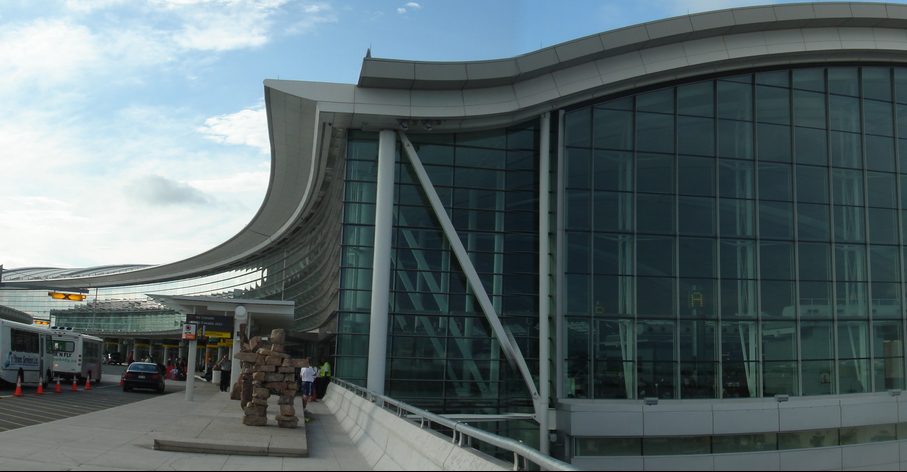 Pearson International Airport
Toronto Pearson International Airport is Canada's largest and busiest airport, and ranks among the top 30 in the world in terms of number of aircraft arriving and departing every day. Scheduled and charter flights provide non-stop and same-plane service to over 180 destinations around the world.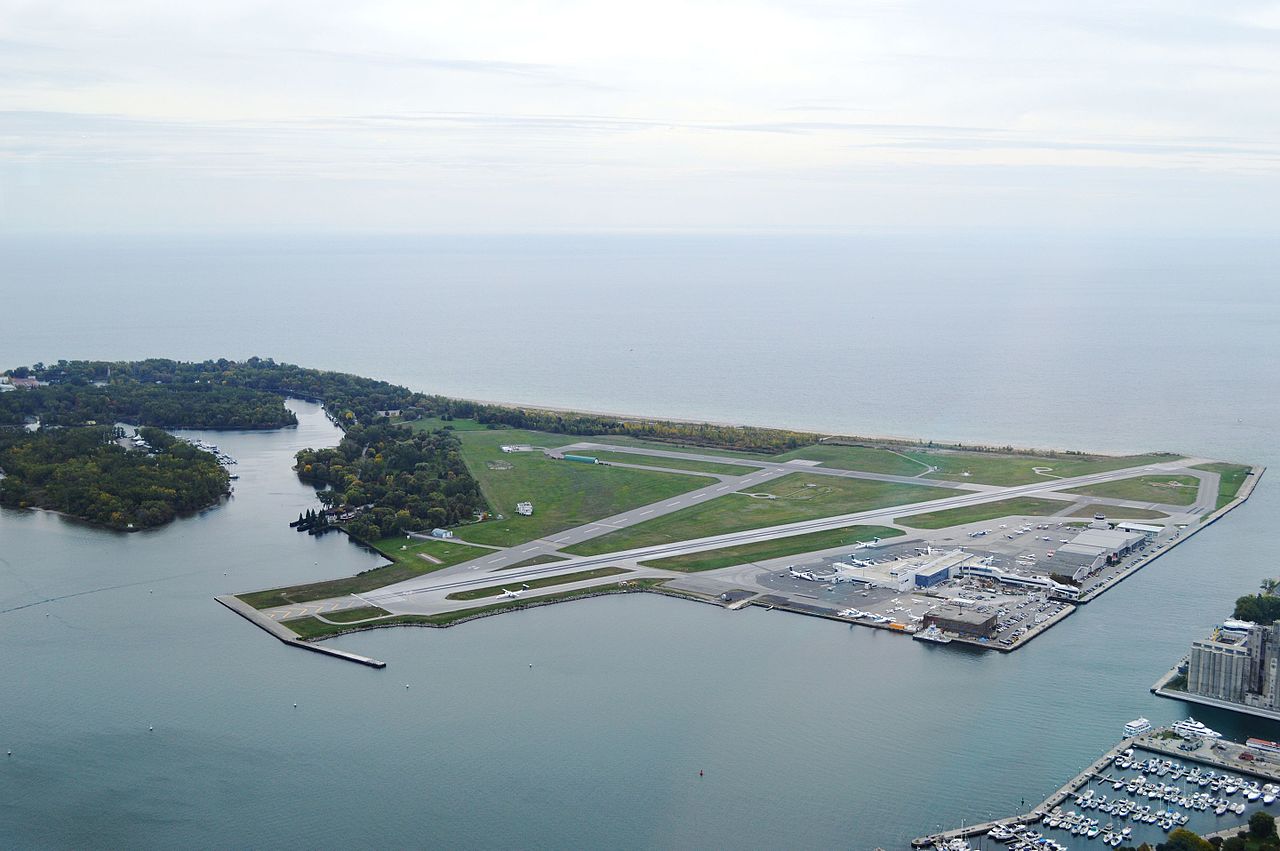 Billy Bishop Toronto City Airport
Billy Bishop Toronto City Airport is a small international airport located on the Toronto Islands in the heart of the city. Offering service to more than 20 cities in Canada and the U.S., with connections to more than 80 international destinations, Billy Bishop Airport is Canada's ninth busiest airport. 
Getting to and from Pearson International Airport and Downtown Toronto
Union-Pearson Express Train
The Union-Pearson Express Train is a new rail link between Pearson International Airport and Union Station in downtown Toronto. The train ride is approximately 25 minutes, and trains depart every 15 minutes. A one-way fare is $12.35, and round-trip is $24.70.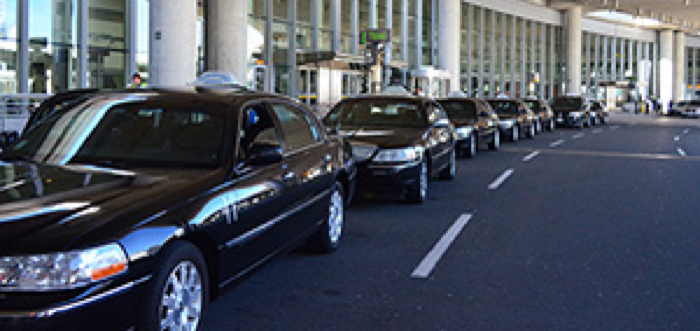 Airport licensed taxis and limos offer flat rates to your destination, based on the time and distance to your destination. It should cost approximately $56 one-way (before tip) to take an airport taxi from Pearson International Airport to downtown Toronto.
>> Learn more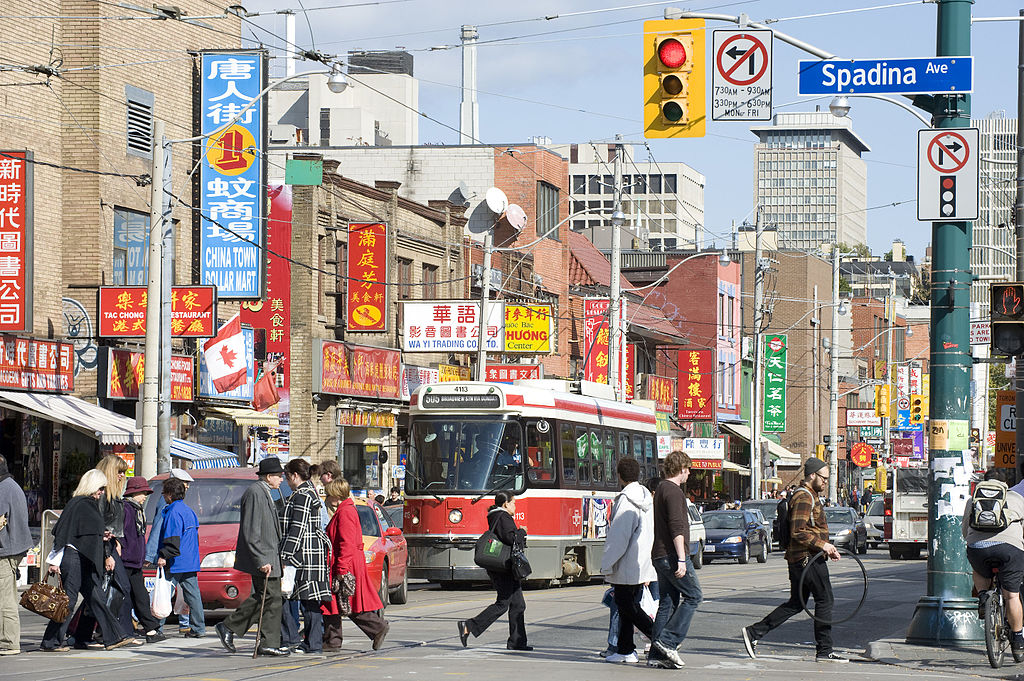 Toronto is an accessible, walkable city that is easy to navigate. Toronto is laid out in a north-south, east-west grid with Lake Ontario at the south.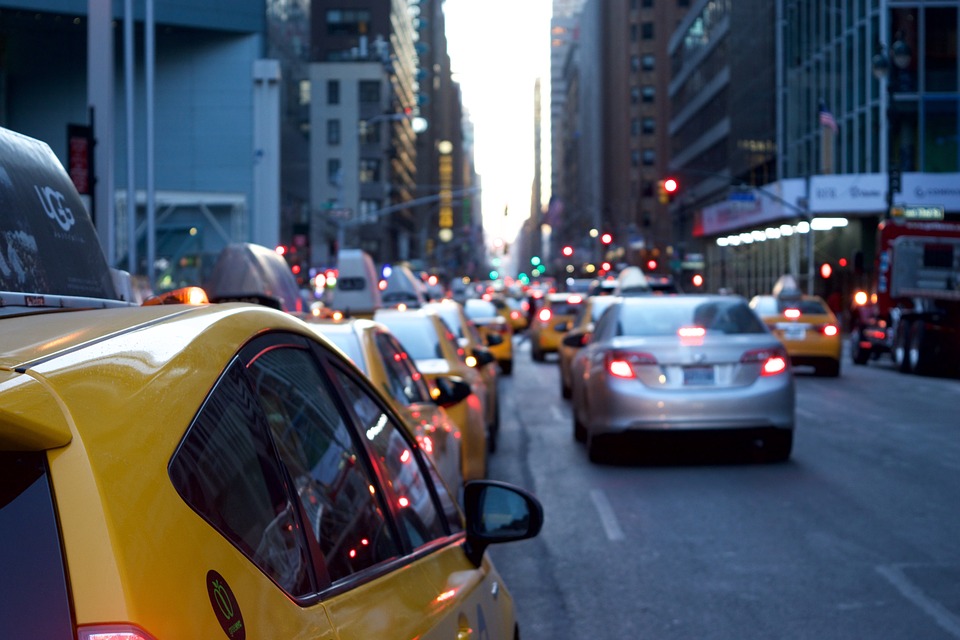 Taxi service in Toronto is easy to find and there are many taxi companies to choose from. Fares are standard, metered and non-negotiable. Look out for the lit up sign on the roof of the car to determine which ones are available. If your service was acceptable, a 10-15% tip is customary.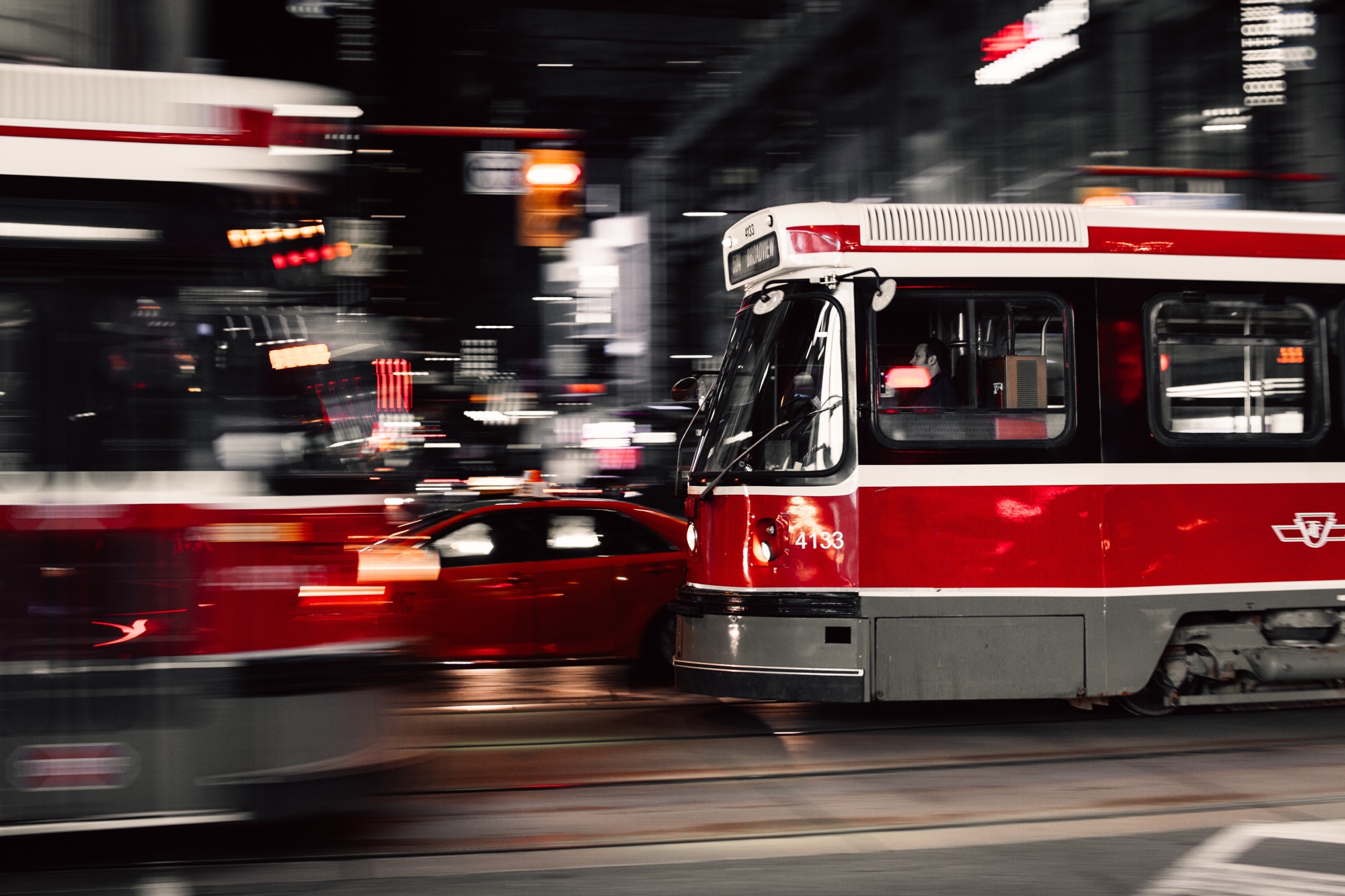 Toronto's public transit system, the Toronto Transit Commission (TTC), is a system of subways, buses and streetcars. A single fare will take you on a one-way trip anywhere in the city. To transfer between different transport lines during your trip, ask for a "transfer" when you buy your ticket. When purchasing tickets on board buses and streetcars, exact change is required.

Single Ride: $3.25
Day Pass: $12.00
Weekly Pass: $42.25
>> View detailed pricing information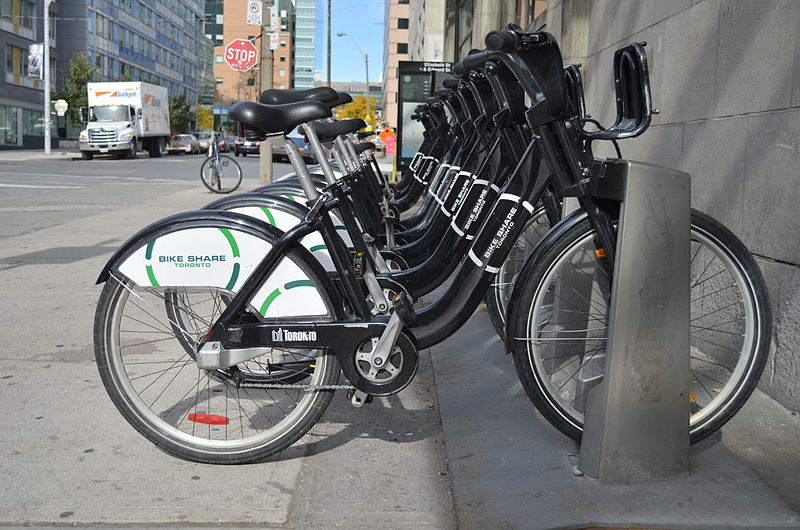 Toronto offers a bike sharing service called Bike Share Toronto, and it is an enjoyable and cost-effective way to get around the city. You can buy a day pass, or become a member to gain access to 2,000 bikes and 200 stations for short rides around town at your convenience.
You can take as many quick trips as you want while your day pass or membership is active. The first 30 minutes of each ride is included in the base price of the pass. After 30 minutes extra usage fees apply.
1-day pass: $7.00
3-day pass: $15.00
>> Learn more at their website
>> View the Toronto cycling map