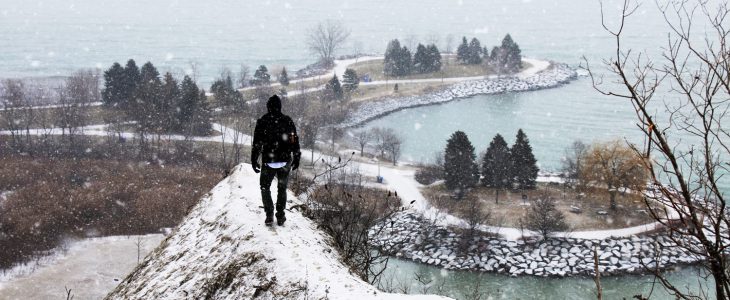 February 2018 E-Newsletter
Welcome to the third edition of the ELPUB 2018 Newsletter! We will use this forum to share the latest conference news, important date reminders, and interesting materials related to the theme of this year's conference – Connecting the Knowledge Commons: From Projects to Sustainable Infrastructure. 
Thank you to everyone who submitted an abstract for a paper, poster or workshop at ELPUB 2018! We are in the process of reviewing submissions, and are pleased to have received a great diversity of topics and initiatives, with submissions coming from North and South America, Europe, Asia and Africa. Authors will be notified by February 21, 2018 if their abstract was accepted.
We are also pleased to let you know that our Early-Bird registration is open now! You can register on our website here. Preliminary programme information, such as our keynote speakers and social events, is also now available, and we will continue to update the programme as it is finalized. Please spread the word!
We are committed to fostering an inclusive and accessible environment for participation, and this includes ensuring that conference registration and travel costs are not a barrier to attendance. We are continuing to raise funds in order to provide travel scholarships for attendees from the Global South. Thank you to our Conference Partners who have already committed their support to the conference and Travel Scholarship fund. You can learn more about our Partners, Partnership Opportunities, and Travel Scholarships on our website.
We welcome your feedback, comments and questions, so don't hesitate to get in touch by emailing elpub2018@utsc.utoronto.ca. 
Best wishes for a great February!
The ELPUB Team
Important Dates
Feb 1 – Early registration open
Feb 21 – Author notification
Mar 29 – Submission of full papers for final review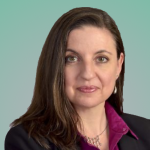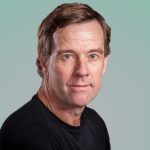 We are pleased to share two of the ELPUB Keynotes this year will be Dr. Kathleen Fitzpatrick, a leader in the digital humanities and media studies, and Dr. Aled Edwards, a proponent of open science for drug discovery. With these diverse perspectives, a conference sub-theme "When Digital Humanities Meet Open Science" emerges.
What are the shared interests and challenges across disciplines for open access? And importantly, what could be shared strategies for sustaining common infrastructures across communities and domains?
Stay tuned for more information!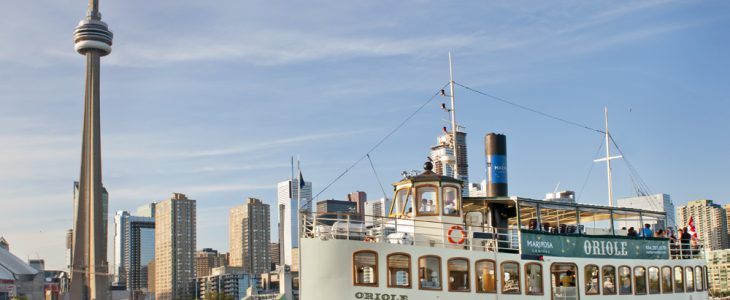 We look forward to welcoming you to Toronto in June! The season will be turning from spring to summer, and it is the perfect time of year to explore all Toronto has to offer. Our social events will be an opportunity to mingle with other conference attendees in an informal setting. The Conference Welcome Reception will take place on campus at the historic Hart House, one of the University of Toronto's most popular spots. The ELPUB 2018 Conference Dinner will be an evening cruise aboard the Oriole, a 74 foot Great Lakes Steamship replica operated by Mariposa Cruises. Learn more on our website, and register early – attendance on the cruise is limited!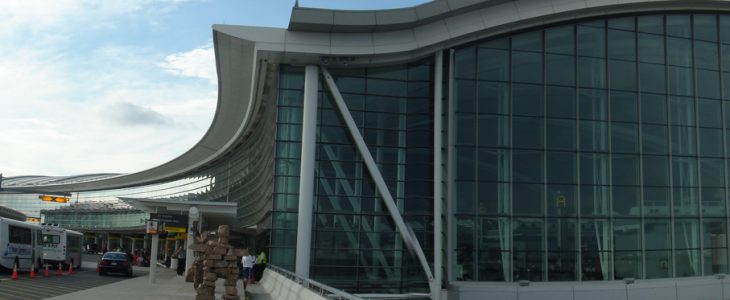 Be sure to check out the Travel and Accommodations information available on our website, and arrange your travel early! The conference venue (the University of Toronto, Faculty of Information) is located in downtown Toronto, in the middle of the University of Toronto's main campus. A wide variety of accommodation options are available, with varying services and amenities. We have secured conference group rates at a variety of on-campus residences, available on our website.
Each issue we will share some articles and commentary related to the theme of this year's ELPUB Conference – Connecting the Knowledge Commons: From Projects to Sustainable Infrastructure. If you have any ideas for interesting content to share in the next issue, please send it to elpub2018@utsc.utoronto.ca! 
Interview with: Aled Edwards (the CEO of SGC), Rachel Harding (a postdoc at SGC Toronto) and Matthieu Schapira (a principal investigator at SGC Toronto) (Image credit: Rachel Harding)
The Structural Genomics Consortium (SGC) is an organisation that supports research into medically important proteins. The consortium is a firm believer that open science practices are crucial for spreading scientific knowledge faster, and reducing unnecessary duplication of effort in research. In this article, Aled Edwards (the CEO of SGC and one of the keynotes at ELPUB 2018), Rachel Harding (a postdoc at SGC Toronto) and Matthieu Schapira (a principal investigator at SGC Toronto) explain why they are encouraging more researchers to share their data in open notebooks.
By Andy Nobes
A long read featuring the recent work of Thomas Hervé Mboa Nkoudou and Florence Piron, on how a truly open and inclusive 'Open Access' movement must include those at the periphery.